COMING SOON: 16B 'B1toC3'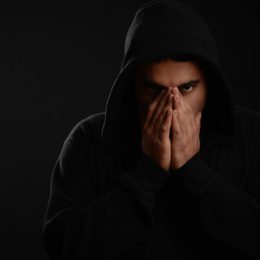 16B's trilogy album which began back in 2010 has been in the making for 7 years, the title "B1toC3" is short
for 'BeOneToSeeThree'.
"After 3 years of touring with Sos in 2010 I began writing again, bringing my old and new machines into sync and designing a new setup where as much creativity was possible in a live situation.
I started making long 10 hour transitions of just melodies, then just the drums and then just fx, separating each element I normally write together but focusing on each dimension being so strong that you could listen to it on its own. I wanted each element to feel like it could work with anything that was in that particular key.
Making 'B1toC3' has brought back my true self again, relaxed, experimental, unpredictable, melodic & dramatic.
Robert Smith (The Cure) & Sasha (Dj) who sent me their own personal messages and gave their seal of approval and now im ready to share this with the world." OMID 16B 2017
A beast of an album… Omid takes us on a journey through his myriad of experiences past present and future. A true trilogy of work, Omid continues to break rules innovate and cover a broad base of textures and genres. Reflecting a day in the life of many-a-clubber rolling through dramatic drops though to luscious moments of beauty Omid's 'B1toC3' is a journey every discerning electronic music fan must witness to believe.
For more info contact
[email protected]