Omid 16B – Saudade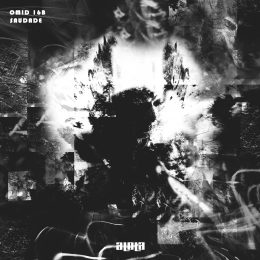 The first of three releases prior to the new album release in November 2016.
The first single is entitled 'Saudade' delicately builds in tempo continually adding melodious undertones that gain momentum before coming to a blissful climax. The harmony then plateaus before once again gaining momentum and presenting an array of synths that pique the listeners deepest emotions bringing them into a state of euphoria.
Building on Omid 16B's new artist album due for release later this year, there will be 3 releases before the album. Omid describes it as "tracks I made spontaneously straight after completing the album, feeling a sense of release and relief was obvious but to be drawn towards my synths and older drum machines so soon was unusual. I recorded everything live from the sounds to the arrangement for fun, I had hours worth of this jam at the end which I then had to cut up and decide which parts were worthy of a release. I also wanted the new album to feel as if it had some introduction prior to the release without there having to be a traditional single or singles taken from the album. These prior releases have a connection to the album but are not on the final album".