Omid 16B – Drops Of Acid [Baroque]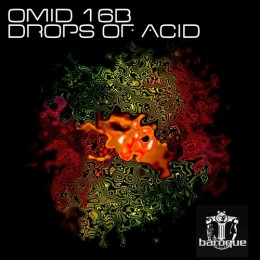 When the original version of this track was released on the recent Baroque STEMS package, it cause an acid ripple through the techno fraternity & so we thought it only fitting that the track be given the remix treatment and its own single release
Omid himself has laid down a fresh interpretation, turning the acid mayhem up to maximum, before one of the the scenes finest young techno producers Joe Mesmar gives the track a shot of his own dark pounding techno energy, relying on wicked groove & clever production, before the acid line drops in the breakdown.
Another Hot young thang in the scene , Dr Mabuze, is up next with a rocking & down right dirty banging percussive & hypnotic take, keeping the hooks & acid as underlying teasers.
Chris Gavin provides a deeper trippy but energetic progressive workout and finally Alex George gives us a proper old school haunting & dare we say sinister techno turn of events!
Buy: https://pro.beatport.com/release/drops-of-acid/1592228