Omid 16B – Hypercolour / Secrets No More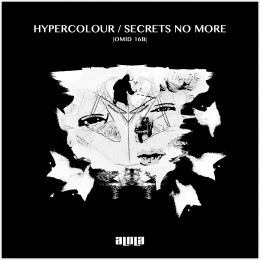 Continuing the flow of quality releases in 2015, Omid 16B follows up his recent "Nu1" release on Hernan Cattaneo's Sudbeat label, by returning to his own beloved Alola to release two more sparkling gems. These releases are leading towards his eagerly awaited new artist album, coming later this year, almost 8 years on from his previous critically acclaimed long-player "Like 3 Ears & 1 Eye".
Here, "Hypercolour" is built from layers of protracted synths alongside an elevating assortment of minor melodies, all held together by a distinctive, commanding bassline. Meanwhile, a selection of tingling high frequencies and a super-solid groove convey a funkier sound for "Secrets No More".
Omid 16B is an artist who isn't just a DJ/producer, but also a songwriter and musician, who has played a range of musical instruments from an early age and has spent most of his life involved in music. When you've been immersed in music as a life force for so long, the whole ethos of making music tends to get deeper, and this shines through these two stunning new tracks.
As the head of the Alola, Disclosure and SexOnWax labels, Omid is seen as a key tastemaker across the electronic music scene. As a respected artist of high calibre, Omid has, over the years, released several albums to critical acclaim and released an epic number of amazing singles and remixes. He has created a distinctive style and unique expression that constantly inspires, and is nothing short of a true showman. He is currently putting the finishing touches to his new double album project that will emerge later this year.
Buy:
https://pro.beatport.com/release/hypercolour-secrets-no-more/1490977
Preview: