Omid 16B presents Arnas D – Reincarnations 001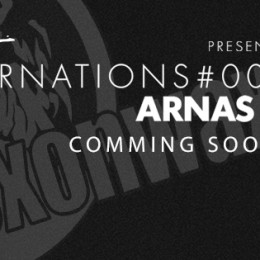 Omid 16B presents Arnas D – Reincarnations 001
(Mixed & compiled by Omid 16B & Arnas D)
A new interaction in the process, two minds reborn into one 'soul', creating one or more successive existences, which enable a palette of positive selections exclusive to form and function.
SexOnWax are pleased to introduce a new series of releases titled "Reincarnations".
Omid 16B selectively guides a choice of producer / Dj's offering an interactive mergence of art, music and self expression, creating a balance between partnership through to manifestation of harmonic transcendence.
This is not your usual artist album or compilation where an ego is the focus, but a spontaneous venture setting a new standard to how two minds can become one …
for more info / entire album and full press release contact [email protected]
Words written courtesy of SexOnWax publications.
p & c 2014 copyright SexOnWax Recordings.